This database is designed to help match potential research participants with facilities that are currently conducting clinical research. NDRF provides protocol summaries only.
Specific information regarding the research studies, including the associated risks and or benefits of participation, should be obtained from the investigating institution or facility.
Protocols may require that an initial diagnostic evaluation be completed, covered under your insurance program, prior to any admission. This evaluation may need approval by your primary care physician and/or your insurance carrier. For this reason, you should discuss these and any other cost that you may have to incur on your initial contact with the institution conducting the research.
As with any other medical matter, your physician should be contacted for answers to any medical questions.
---
NDRF maintains this clinical research database to assist the public in identifying ongoing or planned clinical research projects investigating the causes of, or treatments for, Dysautonomia.

The NDRF Clinical Research Database lists summary information for clinical studies currently accruing patients. Protocol summaries contain the study objectives, criteria for participation, as provided to NDRF by the investigating institution.
For additional information on clinical research conducted at the National Institutes of Health, please visit their Clinical Center page at www.cc.nih.gov
---
The Center for Pediatric Hypotension
Children's Hospital
New York Medical College - Westchester Medical Center
Valhalla, New York
---
Clinical Research Center
Vanderbilt University
Nashville, TN
---
Rush University Medical Center
Chicago, IL
---
A research protocol investigating the possibility of genetic links for orthostatic Intolerance Conditions is currently being undertaken at Vanderbilt University's Clinical Research Center.
Venous blood samples are obtained for analysis and history detailed by questionnaire.
Requirements for participation in the protocol are:
A diagnosis of one the Orthostatic Intolerance Conditions, including:
POTS - Postural Orthostatic Tachycardia Syndrome
Partial Dysautonomia
Mitral Valve Prolapse Dysautonomia (MVP Syndrome)
Idiopathic Hypovolemia

A family history of Orthostatic Intolerance within immediate family members.
Address and Contact Information:
David Robertson, M.D.
Bonnie Black, R. N.

Vanderbilt University
Clinical Research Center
AA3228 MCN
Vanderbilt University
Nashville TN 37232-2195 FAX: (615) 343-8649
e-mail: ADCResearch@vanderbilt.edu
---
These studies include:
Studies to identify the role of the brain, the autonomic nervous system and the vasculature in Orthostatic Intolerance

All participants are adults. Blood pressure and heart rate are measured lying down and standing at regular intervals. Blood samples are drawn for hormones affecting blood pressure control. Some studies require tilt table testing and medication administration.
Address and Contact Information:
David Robertson, M.D.
Bonnie Black, R. N.

Vanderbilt University
Clinical Research Center
AA3228 MCN
Vanderbilt University
Nashville TN 37232-2195 FAX: (615) 343-8649
e-mail: ADCResearch@vanderbilt.edu
---
Studies are conducted in patients with neurocardologic disorders or disorders of catecholaminergic function. Projects involve neurochemical and physiological assessment of sympathoneural function, kinetics of catecholamine release and disposition; positron emission tomographic scanning of sympathetic innervation and function in the heart and other organs; autocrine/paracrine catecholaminergic systems such as the renal dopamine system; direct sympathetic nerve recording in humans; links between neurogenetics diseases and catecholaminergic phenotypes; and conceptual frameworks for modeling homeostatic systems during stress.
Address and Contact Information:
David S. Goldstein, M.D., Chief

National Institutes of Health
National Institute of Neurological Disorders and Stroke (NINDS)
Clinical Neurosciences Branch / Clinical Neurochemistry Section
Bldg. 10 Rm. 4D-20
Bethesda, MD 20892

Telephone: (301) 496-2103
FAX: (301) 402-0180
e-mail: daveg@box-d.nih.gov
---
We are seeking patients aged 13-19 years old patients with chronic fatigue syndrome (CFS) who may benefit from an NIH study (RO-1) investigating the hypothesis of circulatory dysfunction in CFS. Recent investigations indicate that most teenagers with CFS have a form of chronic orthostatic intolerance (the inability to remain upright without symptoms) called the postural tachycardia syndrome (POTS) which impairs blood flow and heart rate, and sometimes causes a fall in blood pressure. Fainting is uncommon. These patients have symptoms of chronic orthostatic intolerance including dizziness, fatigue, nausea, headache, pallor, and neurocognitive loss (difficulty thinking) which overlap with the case definition of CFS. Our study will determine how often POTS occurs in CFS, and the mechanism(s) of POTS in individual patients. Patients will be compared to healthy control subjects. We will also test a medication used for treating POTS which may help teenagers with CFS.
Recent results from our lab and others suggest that low blood volume or a defect in the contraction of blood vessels (vasoconstriction) causing a redistribution in blood accounts for symptoms and findings in POTS. Findings are even present supine but become more evident when upright. Defects may vary from patient to patient and changes in limb color (e.g. purple discoloration) when upright.
Prospective patients should have other illnesses ruled out first. Following a history, physical exam and questionnaire to see if they fit Centers for Disease Control criteria for CFS, patients will undergo studies of blood flow while lying down and also when gradually tilted upright. We will assess arm and leg blood vessel properties. Simple tests of circulatory autonomic nervous system function will also be performed. We will also measure blood hormone levels and blood volume using a dye technique. Over a 5 week period CFS patients will receive a drug called proamatine (midodrine) which contracts blood vessels or a placebo (like a sugar pill) with no blood vessel properties for 2 weeks and then will have limited retesting. After a week to allow the drug to wear off, each patient will receive the other type of pill (placebo or drug) for 2 more weeks and be retested again. Neither patients nor investigators will know which order patients receive the pills until the study is over. We have already tested a similar intravenous drug called phenylephrine in a pilot group of patients which seems to benefit many of them without causing increased symptoms.
We believe that this study will help to determine the specific cause of POTS in CFS and will point towards improved medical therapy for teenage patients.
Please contact us through our Grant Announcement web page: NIH Grant Website
Visit our general website www.syncope.org for general information about POTS, CFS and orthostatic intolerance.
Preliminary data from adolescents with CFS imply that they often have increased heart rate and sympathetic tone, while heart rate variability decreases consistent with vagal withdrawal and baroreceptor failure. Blood pressure becomes poorly regulated. Head-up tilt table testing, a standard for evaluating patients with syncope, has demonstrated heart rate and blood pressure changes associated with dependent acrocyanosis and edema in CFS similar to findings in the well- described postural orthostatic tachycardia syndrome.
We hypothesize that venous impairment due to abnormal blood volume or vascular mechanical properties produces dependent venous pooling and autonomic dysfunction in CFS. Normalization of vascular function should normalize autonomic function. To investigate this hypothesis, we will measure peripheral venous properties and arterial blood flows in patients with CFS in order to determine the mechanism for venous pooling. Measurements of forearm and calf blood flows, arterial resistance, and venous properties will be performed noninvasively using a technique called venous occlusion plethysmography. Patients will undergo tests of autonomic function, estimated baroreceptor sensitivity, and blood pressure and heart rate responses to routine head-up tilt at 70º. Measurements will be repeated on another day with 10º tilt increments to 35º - 45º head-up tilt. Patients will undergo a third session during which phenylephrine, esmolol and saline will be infused in order to determine the mechanism of neurovascular abnormalcy. These agents are often used therapeutically to improve CFS patients and will pinpoint effective chronic therapy.
Address and Contact Information:
Julian M. Stewart, M.D., Ph.D.
Director
The Center for Pediatric Hypotension
Children's Hospital
New York Medical College - Westchester Medical Center
Valhalla, New York Telephone: (914) 594-4370
Fax: (914) 594-3287
email: stewart@nymc.edu
---
We are conducting several clinical trials of new therapies for patients with dysautonomia including those with chronic autonomic failure as well as those with orthostatic intolerance of other causes. We are also conducting research studies to better understand the mechanisms of dysautonomia and to aid in its clinical diagnosis. Clinical trials currently underway and open for patient enrollment include:
1) A Double Blind, Randomized, Crossover, Placebo-Controlled Trial to Investigate the Efficacy of Midodrine in Patients with Neurally MediatedSyncope.

2) A Randomized Multi-Center Study to Define the Clinical Benefits of Midodrine HCI in Patients with Neurogenic Orthostatic Hypotension.

3) L-threo-3, 4-dihydroxyphenyserine (L-DOPS) in Neurogenic Orthostatic Hypotension

4) Treatment of Primary Palmar Hyperhidrosis with Botulinum Toxin Type A (Botox®, A Two Dose Paired Comparison Trial.

5) Assessment of Target Organ Damage in Patients with Autonomic Dysfunction

The goal of this study is to determine if patients with primary autonomic failure (PAF) and supine hypertension have the same degree of target organ damage as patients with essential arterial hypertension.

6.) Brain Magnetic Resonance Imaging in Patients with Multiple Systems Atrophy (MSA) The goal of this study is to determine the sensitivity and specificity of MRI in the differential diagnosis of MSA and Parkinson's Disease.
All studies are approved by the Institutional Review Board (IRB) of the Mount Sinai School of Medicine. All costs and expenses related to these studies, including hospital admissions, are covered by grants, so that participating patients do not have to pay.
Address and Contact Information:
Horacio Kaufmann, M.D. Associate Professor of Neurology Director, Autonomic Disorders Research Program Mount Sinai School of Medicine
---
The purpose of this study is to determine if differences in a number of inherited proteins influence an individual's tendency to develop symptoms associated with blood pressure changes while standing. It is possible that symptoms of lightheadedness, dizziness, or passing out are related to changes in blood pressure and the body's response to these changes.
Angiotensin II is a hormone that circulates in the blood stream and makes blood vessels constrict (become narrow), thereby having an effect on blood pressure. It does this by attaching to a protein on the blood vessels.
We have found that different people have different forms of this protein that attaches to the blood vessel. The study involves analysis of DNA (from blood sample) for differences in the gene that makes this protein. When we have looked at this gene in many people we will see whether these differences have any effect on the body's regulation of blood pressure.
Two tubes of blood (one tablespoon) will be taken for this study in order to obtain a supply of DNA with which to perform the analysis. The blood samples will be stored indefinitely at the National Institutes of Health. They may be used for further studies related to heart disease. They may be shared with other researchers who are doing research related to heart disease but only after the name and all identifying information is removed.
This study may increase our understanding of the causes and symptoms of low blood pressure and of heart disease. Although there may be no direct benefit to the patients, it is our belief that continued research into the cause of these conditions will provide information that will help direct diagnosis and treatment.
Address and Contact Information:
Rita Mincemoyer RN Research Nurse
National Institutes of Health
NHLBI Cardiology Branch
Bldg.10 Rm. 7B-15
Bethesda, MD 20892-1650
Telephone: 301-496-3666
FAX: 301-402-0888
e-mail: mincemor@nih.gov
---
We are seeking male and female patients to voluntarily take part in a clinical research study. Patients must be aged 18 or older and diagnosed with symptomatic orthostatic hypotension (low blood pressure while in the upright position) due to Parkinson's disease, multiple system atrophy, pure autonomic failure or autonomic neuropathies (i.e. neurogenic orthostatic hypotension). Symptoms of low blood pressure include dizziness, lightheadedness, changes in vision and generalized weakness upon standing. The main effect of the drug being studied is to increase blood pressure in the upright position so symptoms will decrease.
The purpose of this clinical study is to further assess the clinical benefit of midodrine hydrochloride (ProAmatine®), an approved treatment for orthostatic hypotension. During the course of the study, participants will receive either ProAmatine® or a placebo. Assessments will be made using questionnaires that measure symptom and activity levels. Blood pressure in the lying down and standing positions will be measured at each visit.
You should be aware that because ProAmatine® can cause marked elevation of blood pressure while in the lying down position, it should be used in patients whose lives are considerably impaired despite standard clinical care. The indication for use of ProAmatine® in the treatment of symptomatic orthostatic hypotension is based primarily on a change in a surrogate marker of effectiveness, that is, an increase in systolic blood pressure measured one minute after standing, a surrogate marker considered likely to correspond to a clinical benefit. At present, however, clinical benefits of ProAmatine®, principally improved ability to carry out activities of daily living, have not been verified.
ProAmatine® is contraindicated in patients with severe organic heart disease, acute renal disease, urinary retention, pheochromocytoma or thyrotoxicisis. ProAmatine® should not be used in patients with persistent and excessive supine hypertension.
Please consult with your physician to see whether you might benefit from participation in this study.
The length of this study is approximately 8 weeks with a minimum of 7 required office visits. Additional office visits may be necessary. Individual patient participation could be longer or shorter depending on the number of site visits needed. Patients will receive all study-related procedures at no charge and will be financially compensated for completed site visits.
The following Investigators are participating in this study:
Investigator Clinton Corder MD, PhD

Center COR Clinical Research, LLC

Address 1211 N. Shartel, Suite 802 Oklahoma City, OK 73103

Phone 405-272-8481

Fax 405-272-8491

Contact

Investigator Adan Hernandez

Center Dr. Harry Pepe & Associates, Inc.

Address 6248 Miramar Parkway Miramar, FL 33023

Phone 954-981-4811

Fax 954-981-9295

Contact Donna Regula
Investigator Robert Hoeldtke

Center West Virginia University

Address Department of Medicine Section of Endocrinology and Metabolism,

Robert C. Bryd Health Science Center PO Box 9159, Morgantown

WV 26506

Phone 304-293-4117

Contact Connie S. Bolyard, RN




Investigator

Mark Kipnes

Center Diabetes & Glandular Disease Research Associates, PA,

Address San Antonio, TX

Phone 210-615-5565

Contact Laurel @ ext. 1454 or Greg @ ext. 1077

Investigator Richard Malamut

Center Neurological Associates of Delaware Valley

Address One Medical Center Blvd. Upland, PA 19013

Phone 610-876-4800

Contact Barbara Dick, RN

Email bdickrn@yahoo.com

Notes Please leave a message with your name, daytime phone number

with best times to reach you, and a mailing address if you would like

written information. Our offices are located on the campus of Crozer

Chester Medical Center with easy access from I-95, I-476 and

Commodore Barry Bridge.

Investigator George C. Morgan MD, PhD

Center North Alabama Neuroscience Research

Address 1104 Monroe Street, Huntsville, AL 35801

Phone 256-533-3552

Investigator Morris Papernik

Center Economou& Associates, LTD

Address 1725 W. Harrison Street, Suite 774, Chicago IL 60612

Phone 312-829-3532

Investigator Joel Saper

Center Michigan Pain and Neurological Institute

Address Ann Arbor, MI

Phone 734-677-6000

Contact study coordinator @ ext. 4

Email MHNIINFO@AOL.com

Investigator Michael Sauter

Center Westmoreland Neurology Associates Inc.

Address 327 West Pittsburgh St. Greensburg, PA 15601

Phone 724-835-1921 or 724-836-7450

Fax 724-836-7452

Contact Norma Skillings, RN, CRC, Carol Clayton, RN, CCRC or Dr Michael

Sauter

Email sauter@westol.com or wneur@westol.com

Investigator Armistead Williams

Center Monarch Medical Research

Address 6161 Kempsville Circle, Suite 315 Norfolk, VA 23502

Phone 757-466-7263

Contact David Vendt, RN
---
Clinical Research Center, Vanderbilt University, Nashville, TN
The purpose of this study is to evaluate how ANS activity may affect the variations in energy expenditure and physical activity in diseased and healthy humans. In gaining a better understanding of the relationship between the ANS and energy expenditure, better treatments may be developed for those who are obese or undernourished.
Inclusion: Patients (ages 18-65) who are clinically stable with well characterized Pure Autonomic Failure (resting plasma NEpi <100 pg/ml) and Orthostatic Intolerance (standing plasma NEpi >800 pg/ml), and non-obese (BMI 21-28 kg/m2).
Exclusion: Patients with known cardiovascular, renal, or liver diseases, diabetes, Parkinson's disease, pheochromocytoma, Shy-Drager syndrome, or other serious illnesses and debilitating complications will be excluded. Medications affecting energy metabolism will be stopped for the 24-hr prior to and the 24-hr during the study period. Medications affecting autonomic functions will be stopped during the 24-hr study period.
Procedures include: Recording of food intake, energy expenditure (24-h stay), blood draw (20ml), exercise protocol, body composition, DEXA scan, microneurography, ECG halter monitoring, urine collection, activity patterns, and dietary log.
For more information on the procedures, risks, benefits, and compensation available for those who are interested in participating in this study:
Address and Contact Information:
Kong Chen, Ph.D.
Candice Donahue, Research Assistant
Vanderbilt University
Department of Medicine
Division of Gastroenterology
C-2104 Medical Center North
Nashville, TN 37232-2279
Telephone: (615) 343-8497
Fax: (615) 343-6229
e-mail: candice.donahue@vanderbilt.edu
---
We are seeking patients aged 15-29 years old with postural tachycardia syndrome (POTS) for an investigation of abnormalities of regulation of blood flow. Many people are unable to remain upright for long because of symptoms such as dizziness, nausea and headache. This may occur on a day-to-day basis and may severely compromise lifestyle. The most common cause of this condition is the postural tachycardia syndrome (POTS). POTS is defined by an abnormal increase in heart rate ("tachycardia") and symptoms that occur when upright (therefore "postural").
POTS has many causes, all related to an abnormal decrease in the amount of blood returning to the heart. It is a problem in blood flow regulation. Blood flow regulation is partly due to the autonomic nervous system and partly due to local factors. It is these local factors that we are currently studying.
Your own doctor can rule out other illnesses which can produce similar symptoms. In addition you may have seen a cardiologist, a neurologist, or an endocrinologist. Tests such as tilt table tests may have already been performed. Some of these tests may be repeated.
However, we will perform other minimally invasive tests that are not ordinarily available to your doctor. They are, however, all approved ways of measuring how blood vessels work. The tests performed during the study may help us determine what treatment is best for you.
If you would like to take part in this study, please read further at our website, www.syncope.org where there is a link to detailed study information. Then, please get in touch with us. The study coordinator will contact you to arrange for an appointment for the study. Testing lasts two days. The study may help to determine the specific biochemical causes of POTS and will point towards improved medical therapy for young patients.
Address and Contact Information:
Nicolette Walters, Research Coordinator
Telephone: (914) 593-8888
email: Nicolette_Walters@NYMC.edu
Julian M. Stewart, M.D., Ph.D.
Director, The Center for Hypotension
Maria Fareri Children's Hospital
New York Medical College
Valhalla, New York
Telephone: (914) 593-8888
email: stewart@nymc.edu
---
The purpose of this research is to determine the relationship between heart rate, breathing and oxygenation in children with Familial Dysautonomia (FD), as compared with healthy children without the disorder. The results of this study will provide a more clear description of the phenotype of the autonomic nervous system deficit in FD.
Familial Dysautonomia is associated with irregularities in breathing and sleep structure, such as breath-holding, hypoxia (low oxygen), shortened period of active sleep and increased time to get to active sleep. Rush investigators are anticipating that the normal interrelationship of breathing, heart rate and oxygenation will be altered in FD. This altered interrelationship may be a factor in the cause of sudden death among children with FD.
If our hypothesis is correct, FD will provide a logical segue to a growing number of diseases that reflect a general dysfunction of the autonomic nervous system (such as, sudden infant death syndrome, congenital central hypoventilation syndrome, and Rett syndrome). Taken together, the results generated by this study will facilitate research into the control of the autonomic nervous system and potential intervention strategies for children with FD, with the long-term goal to decrease the incidence of sudden death.
Eligibility for Study Subjects:
Ages 2-18 with diagnosis of FD
Genetic test confirming diagnosis
Eligibility for Control Subjects:
Ages 2-18 years
Absence of the following conditions for 3 generations:

Familial Dysautonomia
Sudden Infant Death Syndrome
Idiopathic Congenital Central Hypoventilation Syndrome
Rett Syndrome
Hirschsprung's Disease
Tumors of Neural Crest Origin
A Primary Autonomic Disease
Familial Dysautonomia Research Team:
Debra E. Weese-Mayer, MD, Principal Investigator
Jan-Marino Ramirez, PhD, Co-Investigator
Dr. Felicia B. Axelrod, MD, Co-Investigator
Dr. Gabrielle Gold-von Simson, MD, Co-Investigator
Foster M. Lewin, Project Coordinator
Research support provided by the Dysautonomia Foundation, Inc.
Address and Contact Information:
Foster Lewin, Project Coordinator
1653 W. Congress Parkway
726 Kellogg
Chicago, IL 60612-3833
Tel: 312-942-2761 or 2723
Fax: 312-942-3087
email: Foster_M_Lewin@rush.edu or fdresearch@gmail.com
---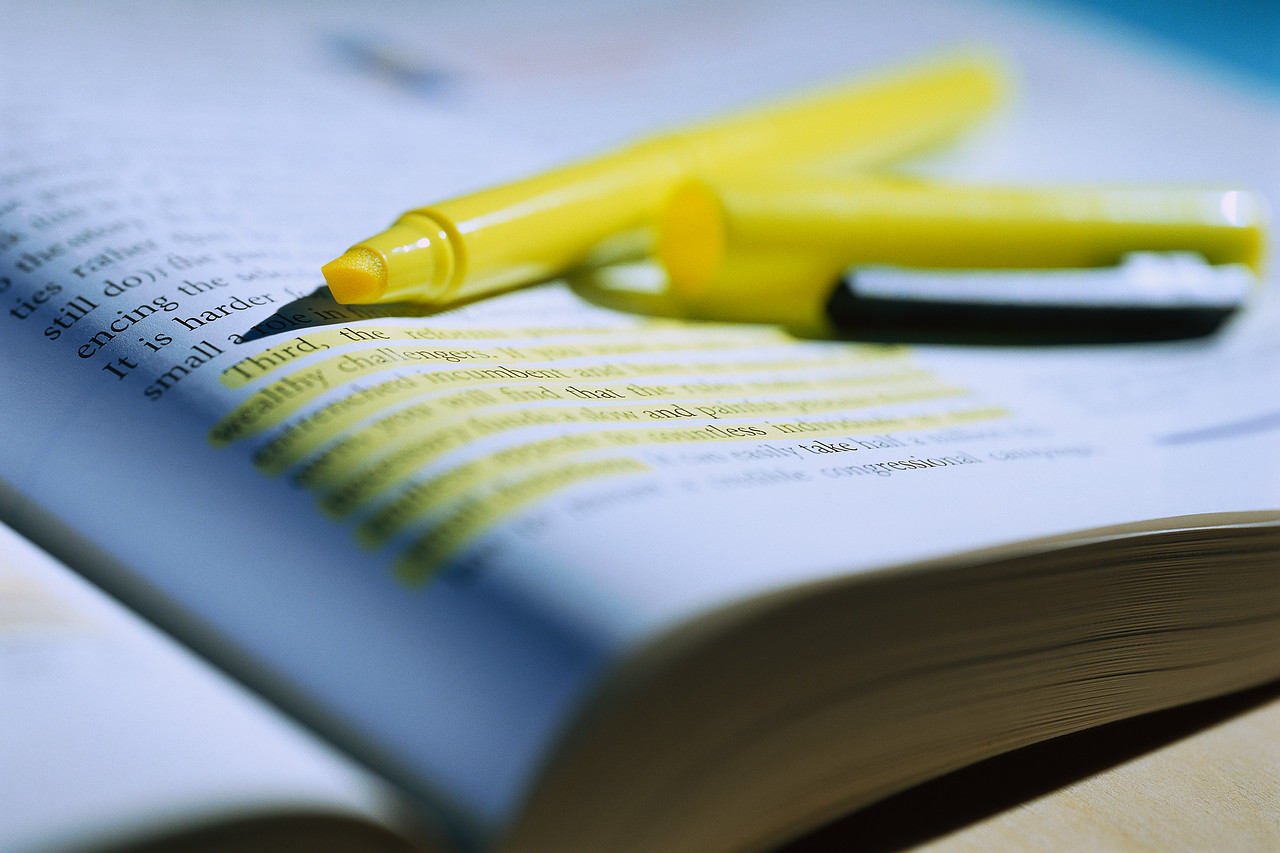 Visit the NDRF Reference Page
View the NDRF Patient Handbook to learn more about the ANS and Dysautonomia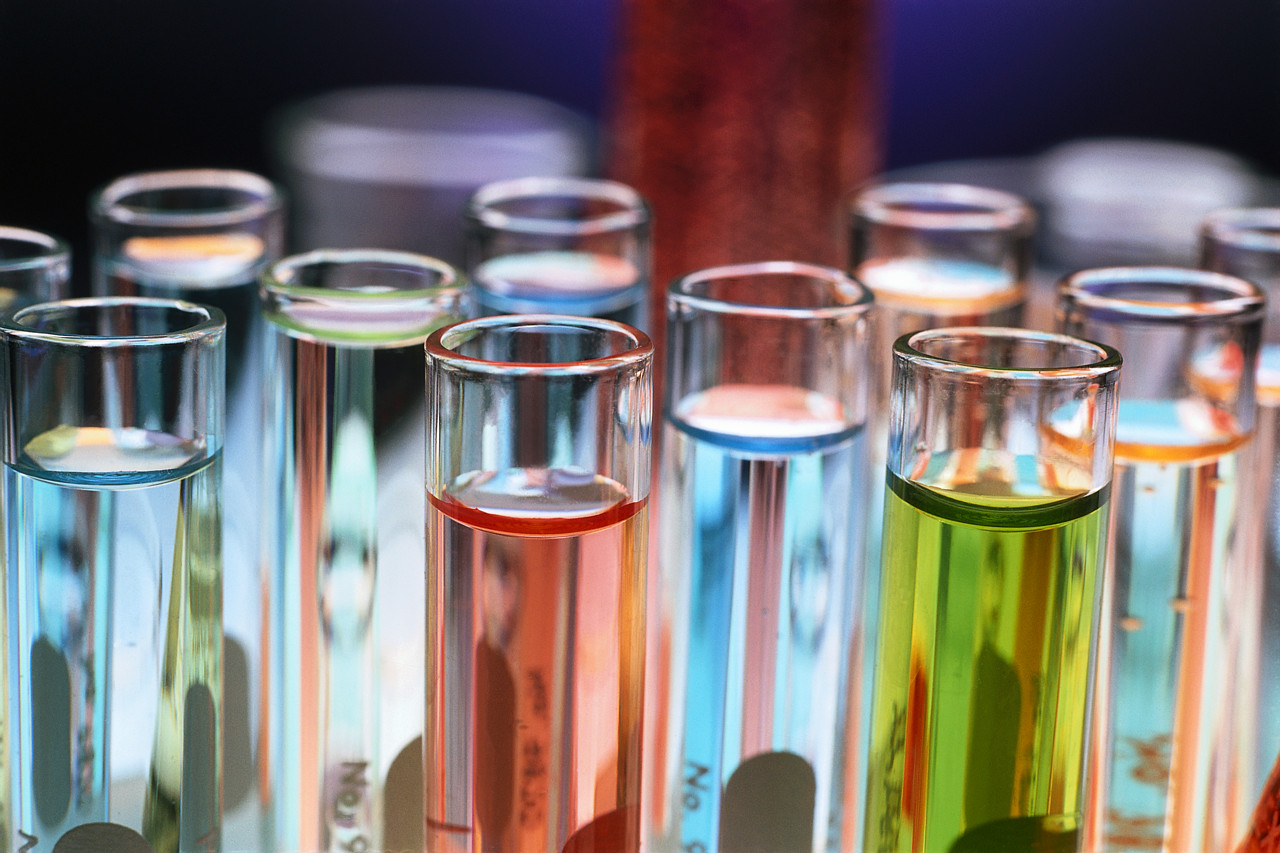 Research and News
Learn About Recent Research on the ANS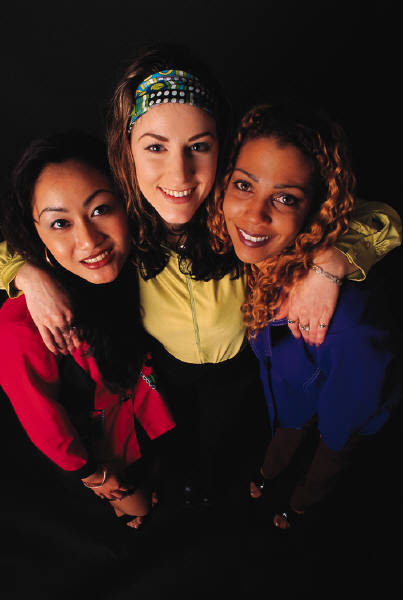 Join Our Community
Visit the NDRF Community page to join in discussion and chat.


Help NDRF's Mission
Support NDRF in our efforts to educate, support and fund research